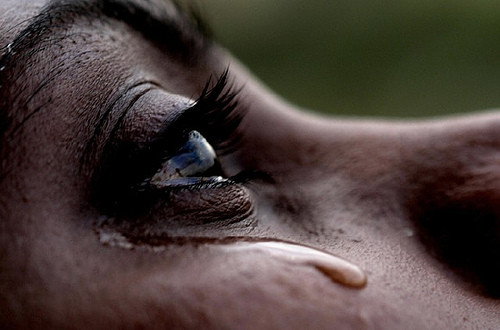 A long while ago NEWSWEEK published
a story by Julia Duin
about the the
tsunami
of mental illness that has accompanied overseas adoptions -- mostly by evangelicals. It was a noble effort and encouraged by many of the evangelical
luminaries
and it hit a nerve among their listener and followers. Now, a decade later, some, perhaps many, of those families are in crisis.
Few statistics exist on the number of adoptions gone wrong, other than a 10-year-old study by the US Department of Health and Human Services reporting "adoption disruptions" ranging from 10-25 percent. This little-known statistic points to a meltdown in the industry and a sign that adoption and foster care have become a landmine for many families who believed God had called them to help these children.
The families and single parents adopted these children with hope and the expectation that love would fix whatever ills these children brought with them into their new homes. As they became teenagers, the mental and emotional problems could no longer be hidden and the burned out, frustrated, and weary parents were disillusioned and desperate.
Among those adopting, the biblical mandate to "defend the cause of the fatherless" (Isaiah 1:17) and to "care for orphans and widows in their distress" (James 1:27) was both motive and encouragement. They remembered what St. Peter wrote that "Love covers a multitude of sins" (1Peter 4:8), echoing the proverb, "Hatred stirs up strife but love covers all sins" (Proverbs 10:12). They did not expect that the ills their children came with would erupt into violence and their children, whom they loved, would end up diagnosed as sociopaths that could not be cured.
The reality is that love cannot fix everything. Love covers a multitude of ills. It is patient and kind, longsuffering and it endures, but it is not a fix. Love bears all things -- including the return of their kindness with violence -- but it cannot fix all things. We have to disavow ourselves of the idea that love fixes everything. As these adoptions have shown, the children were not without love but that love did not repair what a sinful world had done to them. Even God's love is not a fix. God's love redeems but does not repair. That is the disappointment we all share. We want love to fix what is wrong and for God's love to fix what our love cannot. But God's love redeems for eternal purpose and not as a fix to repair for now what is wrong.
Of course, we know this. Who has not prayed as a loved one hovered between life and death -- only to shed tears of deep sorrow when death was their end? We wonder why God did not intervene to heal them and why His love did not fix what was wrong. But it did. Those who die in Christ, live in Christ. God's intent was never to keep going the broken world and all the broken people in it. From the beginning His promise was a new heaven and earth, a new body no longer subject to sin's decay and death. The hardest hopeful verse in Scripture is this:
We rejoice in our sufferings, knowing that suffering produces endurance,

and endurance produces character, and character produces hope,

and hope does not put us to shame, because God's love has been poured into our hearts through the Holy Spirit who has been given to us. (Romans 5:3-5)
This earthly life glories not in the fix but in endurance, not in the avoidance of suffering but the endurance of suffering. The character produced by endurance is the Christian character of faith that pleads the blood of Jesus against sin and trusts Thy will be done. Our hope will not be put to shame because of God's love. Our hope is not conditioned upon or tied to relief of the sufferings of this life but built upon the resurrection of our Lord and the relief of sufferings that is ours in the most real life of all -- the one death cannot overcome. Some will be disappointed and judge this not enough. We look at this life through the eyes of faith, looking at the outcome that is ours in Christ to endure what our love, our noble intentions, and our best efforts cannot fix and what we are given to endure for at least this brief life, anyway.
Blessed be the God and Father of our Lord Jesus Christ!

According to his great mercy,

he has caused us to be born again to a living hope

through the resurrection of Jesus Christ from the dead,

to

an inheritance that is imperishable, undefiled, and

unfading,

kept in heaven for you,

who by God's power are being guarded

through faith for a salvation

ready to be revealed in the last time.

In this you rejoice, though now for a little while, if necessary, you have been grieved by

various trials,

so that t

he tested genuineness of your faith—more precious than gold that perishes

though it is tested by

fire — may be found to result in

praise and glory and honor at the revelation of Jesus Christ.

Though you have not seen him, you love him.

Though you do not now see him, you believe in him and rejoice with joy that is inexpressible and filled with glory,

obtaining

the outcome of your faith, the salvation of your souls. (1 Peter 3:3-9)