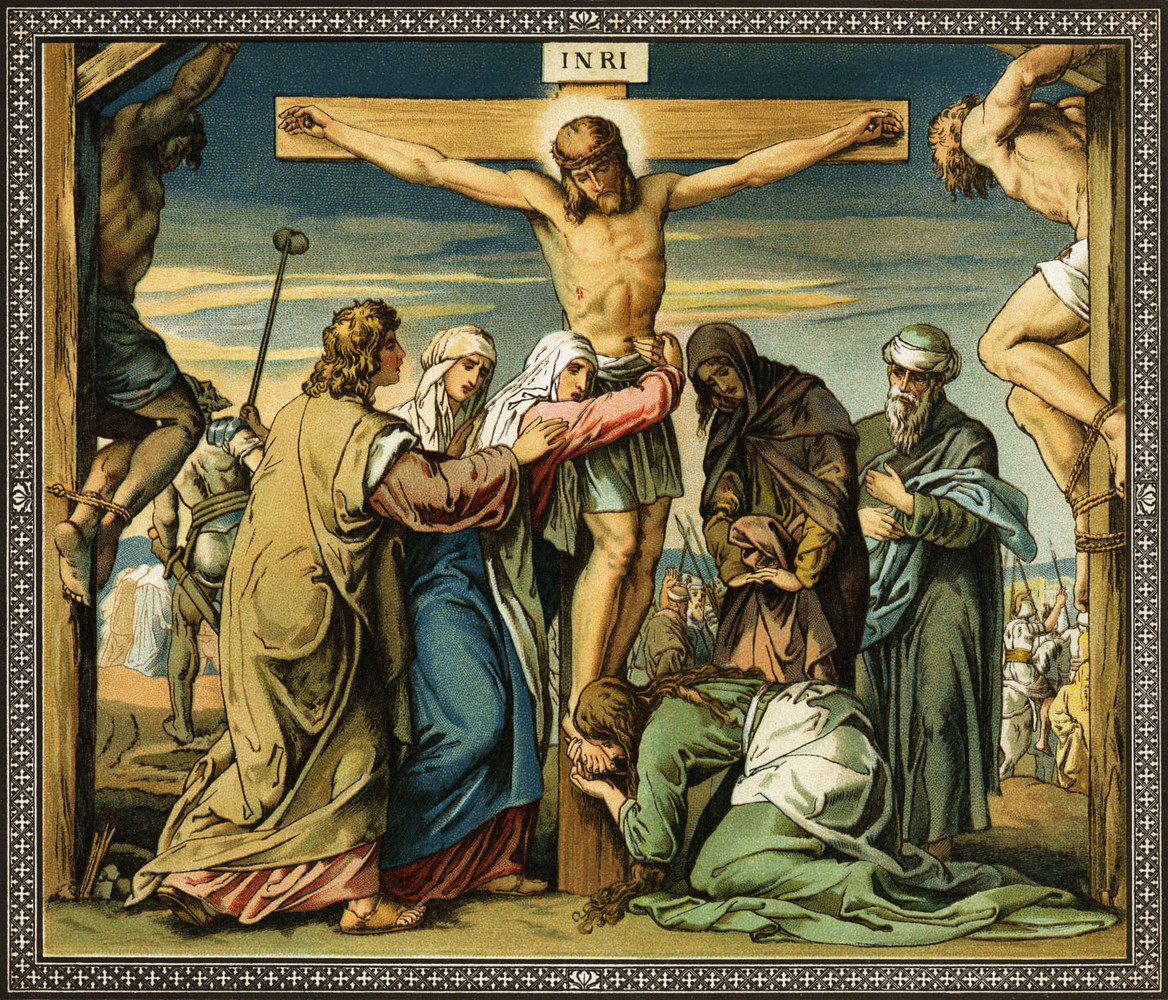 Art is like worship. In a practical, utilitarian world it seems rather useless and perhaps even foolish. Art is just pretty stuff, the things we hang up in our homes to decorate the plain wall. It has meaning only so long as we choose it to and it is something we discard when we are over it or when our interests or tastes change. At least that is the estimation of the world.
But the art in the church is not just pretty stuff we put in the church to decorate. Instead this art connects with our faith. Every icon, statue, carving, stained glass window or painting is a teacher and a voice that addresses us through our eyes in the same way words of the creed engage our mind. We see the faith with those eyes and we are instructed in that faith just as words teach our minds. But the goal here is not simply knowing for the sake of knowing but knowing so that we might believe and believing so that we might live the new life God has bestowed upon us in the living water that connects us to the death and resurrection of Christ. Faith sees not simply a one dimensional figure but a message, a word, a voice that addresses us with the eternal Gospel and bids us to enter its mystery by faith. Art is not sacrament but it might be said to be sacramental. It leads us past ourselves and our likes or preferences and into God's gracious actions that reveal His grace and favor. The art around the Church not only instructs but directs the wayward and wandering mind back to what is happening within the liturgy.
There was a period in which we thought art competed with the message and distracted us from the faith. So we extended our less is more idea onto the architectural forms of churches and they were left open and bare. In the end this did little more than erase our memories and disconnect us from our past. Even worse, they gave us the subtle encouragement to believe we were both subject and object of the Divine Service. Finally, without forms and images to draw us back, our minds were untethered from visual anchors and we began to think only in terms of words. Truth became propositions and faith became informed consent and the buildings lecture halls and theaters for performances.
Luther was almost alone among the Reformers to suggest a place and purpose for the arts -- especially music. But the others were suspicious of it all and restricted it all. We are, in some respects, just beginning to recover our heritage of art and music from our history. There are still some who complain about its cost and necessity -- not unlike the naysayers who whined about the cost of the ointment the woman used to anoint Jesus. But what we have to offer the world is not beauty for the sake of beauty but beauty that befits the Word and serves its noble purpose of engaging us with the saving work of Christ. Someday we may find that the world has proscribed our speech and placed limits on what we can do but we will always have the arts that hang in the great museums and the churches themselves that speak of Him who loved us even to death.