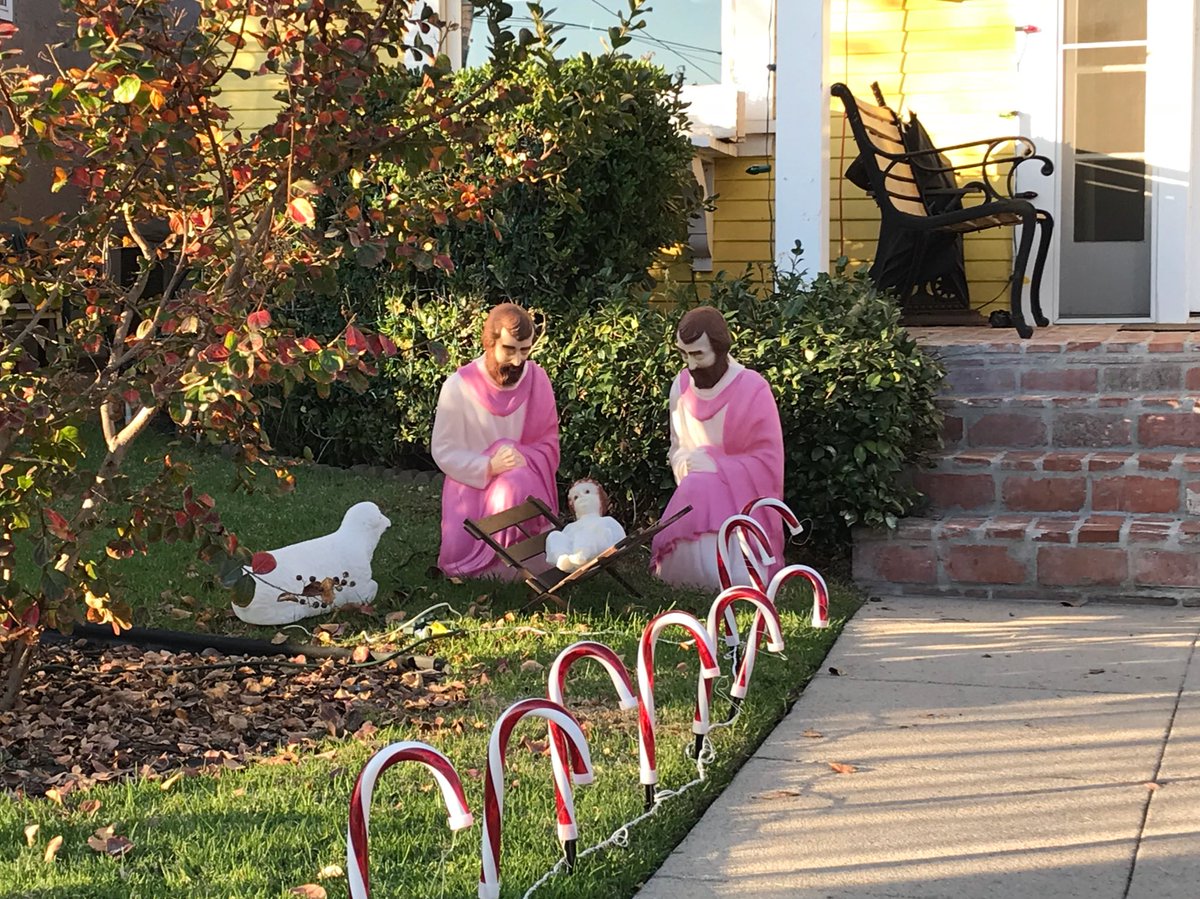 Have you decorated yet for Christmas? Here are some ideas. . .
At least it emphasizes the miraculous nature of the conception and birth. . .
Doncha just love Joseph(s) in pink?
Pick your choice -- two Joes or two Marys. . .
Oh, well. . . I guess this is what happens when the SCTOUS decides that a creche is no longer a religious symbol. . . it becomes a political one. . .