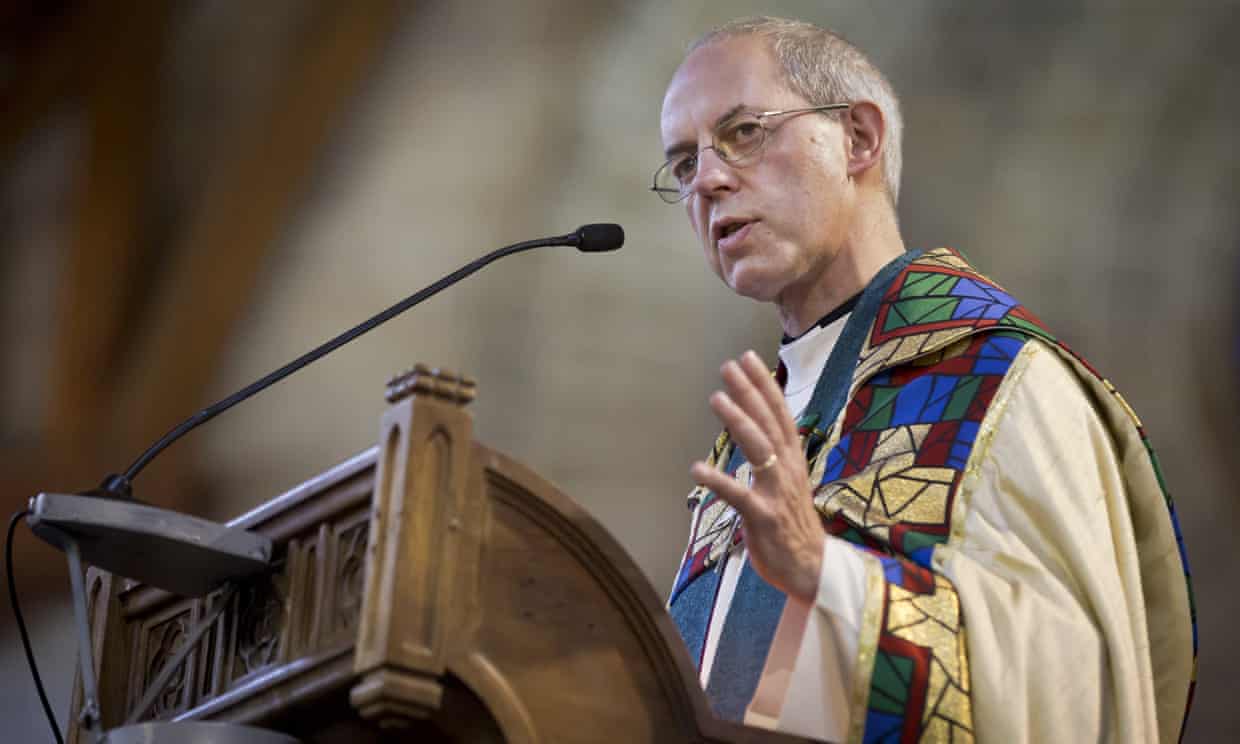 Ahhh. . . where to begin. Vestments is not "dressing up" but ordinary dress (from the cassock/surplice/stole/tippet to full Eucharistic vestments). These are the vesture of office and not personal choices of what to wear by the individuals. But, well, so many think it is dressing up that I am probably wasting my time, anyway. In any case, the C of E known for a good ceremonial apparently now wants to be known for casual demeanor. Now I suppose this does not matter to a church that has already abandoned tradition in so many ways but I do find it irritating that people believe dressing down will bring people back to a church that has ditched content along with form. It is just plain foolish. And for that matter, tell the Queen to wear the crown, too. And, laugh out loud, the Archbishop of Canterbury is described in the above picture as wearing traditional (form maybe but not style!). Oh, well. . .
Following Speaker John Bercow's decision last month to relax the convention requiring male MPs to wear jackets and ties in parliament, the Church of England is to allow clergy to conduct services in civvies. The C of E's ruling body, the synod, meeting in York, has given final approval to a change in canon law on "the vesture of ordained and authorised ministers during the time of divine service". The measure needs to be approved by the Queen, who swapped her crown for a hat at last month's state opening of parliament in another sign of dress-down Britain.

Clergy are currently required to wear traditional robes – a surplice or alb with scarf or stole – when taking communion or conducting one-off services such as weddings, funerals or baptisms. On Monday, the synod rules that clergy could adopt different forms of dress, with the agreement of their parochial church council. Where there is disagreement, the bishop of the diocese will have the final say. For weddings, funerals and baptisms, the consent of the principal participants must be gained. Traditional


clerical robes date back centuries, but the rules have been increasingly ignored – especially in churches with modern, informal styles of worship.

Some clergy say surplices and albs put off younger people from attending, and set the priest apart from the congregation. Traditionalists maintain the latter is the point of formal vestments. Alan Smith, the bishop of St Albans, told synod that where traditional forms of vestment were dispensed with, the forms of dress adopted by the minister "must nevertheless be suitable for a minister of the Church of England officiating at divine service".