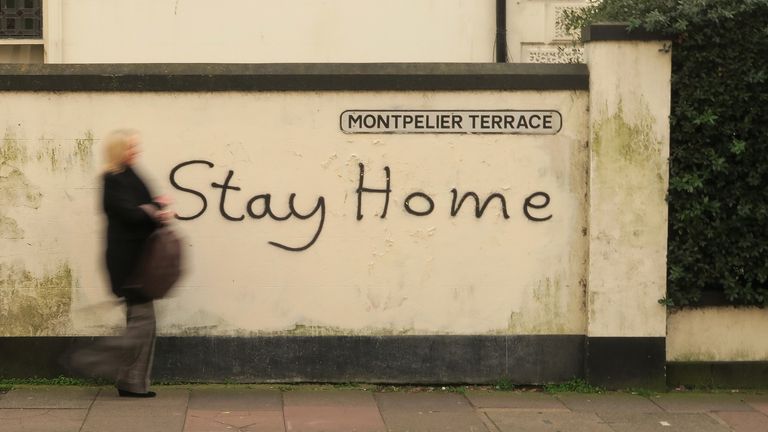 Writing as one who has worked to prevent cancelling services and darkening the church in this time of crisis, I have endured questions and challenges from other pastors who insist that I am
playing God
, or
indifferent to the vulnerable
, or
daring to be the one who causes someone else to be infected.
I do not believe I am being irresponsible and I believe I am very cognizant of and respectful toward the threat and the danger to my people. I am not challenging their decision to do what they believe is right in the face of this scourge but I guess I am fair game from those who disagree with me.
That said, I will admit to being shocked at how quickly and easily churches and church leaders have acquiesced to the political leadership and without much complaint have abandoned face to face worship. I have heard from authorities that those who do not shut down will not have any legal cover since the churches themselves are not being singled out or treated differently than other social institutions. I guess that is part of the rub. I do not consider the church a social institution or the Divine Service to be a social gathering. Furthermore, I do not see how a sacramental church accepts the fact that for weeks or months, perhaps even more, our people will be without the benefit of communing upon the body and blood of our Lord. Yes, I know that it is not absolutely necessary for our people to receive the Sacrament every week but neither is it acceptable that we would willingly give up the Sacrament for an unknown amount of time.
Live streaming is great. We are doing it. But live streaming is not an adequate substitute for the Divine Service -- especially over the longer term. My people have been catechized that faithful worship includes the Word preached, sins absolved, and Christ's body and blood received. They hunger for this. Yes, they may be able to forego it for a time but it will not be without a sacrifice and a cost. For some congregations, this is already the second week that the doors have been closed and God's people have had to forego the weekly assembling of God's people in the Lord's House.
Around me churches have responded differently. The Roman Catholic Bishop of Little Rock effectively cancelled Easter. Others have closed their churches until early April. All in all, I have been amazed at how docile the religious leaders have been before the political authorities who have ordered an end to public worship. Among Lutherans, the typical response has been to close down with only a few trying to find ways to continue worship and honor the medical advice about public assemblies. It has not taken long for our church leaders to tell us to abandon the chalice, shutter the doors to our churches, and accept the reality of a virtual church for the uncertain future. I am not faulting them for trying to do what is best but still am amazed at how quickly and easily the churches have agreed to do whatever the government has said.
We hear much about the economic cost of sheltering in place. We hear of the hysteria that has hoarded everything from hand sanitizer (understandable) to toilet paper (really???). We hear much of the benefit such self-isolation will reap in slowing the spread of the virus. But little or nothing is said about how this reduces deaths but may actually prolong the time in which we will have to deal with this pandemic. Hardly anything is said about the social cost of such self-isolation. Nothing is said about the cost of shutting our church doors to our long term future or the faith and spiritual well-being of our people. Why are we not talking about this? We may not be medical experts but we are surely experts about the spiritual needs of our people and the costs to the churches of long term closure. If we are not qualified to discuss this cost, then we have a problem.
Other bloggers have pointed out that in wartime children continued to attend school (even in Germany and in Britain) and that Scouts met during the Spanish Flu and that, while churches did curtail many of their activities, they remained open during the Spanish Flu. I wonder what unforeseen consequences our surrender to the political authority will have -- not simply for the health of an institution but for the health and life of the faithful whose hunger for God's Word and the food of His altar only increases in times such as these. If we end up burning down the village and the church to save the people, what have we gained?
Okay, many of you will undoubtedly disagree with me and some of you will attack me for evening bringing the holy thing up. But that is how my thoughts meander.