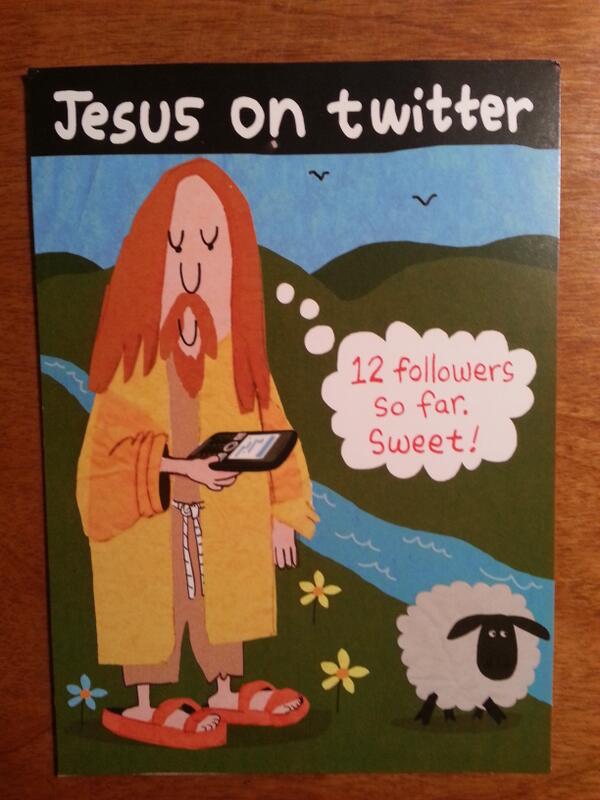 As I was listening to the radio while driving to the Church, there came the unusual religion story in the news. This was about the 30% and more of those who have not returned to in person worship and who, it looks like, maybe never will. There were obligatory quotes from pastors about the resulting consequences of losing such a large chunk of people. But there was also this. One pastor of a very large Baptist congregation said that this was, as I am tired of hearing, the
new normal
and maybe it is also a good thing. He went on to talk about engaging people digitally, welcoming people who would never darken the door to a church building, and all the usual hoopla about technology that either supplements or even replaces the brick and mortar church.
All of this is well and good, I suppose, but only to a point. What would Jesus do with technology? I could only imagine and so could you but the reality is that hardly anything Jesus said and did would be translatable to a screen, would fit the limitations of digital engagement, or would be replaced with virtual meetings. Indeed, Jesus did everything in His power to engage people personally. The miracles of food for thousands, of healing for the sick, of freedom for those captive to demons, and of life to the dead cannot and would not have taken place on the screen. The Sermon on the Mount cannot be made to fit the parameters of Twitter, the teachings of Jesus do not convey on Instagram, nor does the presence of Christ transfer to Facebook (or, for that matter, following Christ!).
I am not saying that the Church should abandon the platforms by which we reach out to people digitally. We have a robust presence on Twitter, Instagram, Facebook, and Vimeo. What I am saying is that we must recognize the limitations of these social media. What they provide does not at all replace in person worship, preaching, and teaching. They may be an effective way to meet people where they are at but, as we know from Jesus, it does not serve them or the Church to leave them where they are. They must be engaged to bring them out from the isolation of self, screen, and social media and brought into the rich presence of the God who meets them in the living voice of His Word and the Sacraments that deliver what they sign.
Can you imagine Jesus tweeting? or Instagramming? Or Facebooking? Or Zooming His teaching time with His disciples? I can't. I have no doubt that St. Paul might have had more use for technology than Jesus but I also have no doubt that St. Paul might have written a third or fourth letter to any Corinthians who were replacing the meeting together around the Word and Table of the Lord for an online connection to the Body of Christ. It would not have been a pleasant piece of correspondence. So I think the good pastor was mistaken. COVID did not teach the Church a good lesson in utilizing social media to replace in person worship. It created a tempting lie that too many have bought into -- hook, line, and sinker. And with that lie will come the emptying not only of the building but the Church of any real faith, worship, and discipleship. We are not being freed from our bondage to a building but simply trading one sort of captivity for another. The difference being that in the building we are at least personally engaged, not simply individuals in front of our screens in our comfortable chair and comfortable clothes, but a gathered people around the gathering Word and gifting Sacraments by which the Spirit works, yes, here it comes, personally.