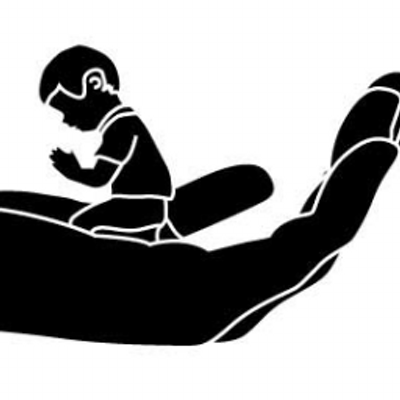 The lessons we teach are not always the lessons we intend. I was talking to a young family the other day -- a family at that point hunkered down and not going to church, doing online school for their children, working from home, etc... for a year. I asked them when they might think about coming back to church (which they never missed prior to COVID). They were unwilling to come without everyone being masked and a dozen feet away and no Holy Communion or Sunday school. They insisted that they were protecting their small children, wanting to keep them from harm (every parent's wish) so that they could grow up and experience life and make choices and do things -- as they did. It is the familiar mantra of parenting. Our job is to get our kids safely through childhood and into adulthood where we let them screw it all up, right? Well, maybe not quite that crassly phrased.
Anyway, I mentioned that they were depriving their children of one choice. They looked at me with shocked eyes. What choice? By choosing not to attend church and avail themselves and their children of the Church's educational ministries as well, they had already made a choice to raise their children to see these things as alien or foreign to their lives and identities. A year is a long time. The first time back (if that time comes), would be like the first time ever for a small child whose memory is not deep. In fact, that is precisely the problem with the hunker down option. For adults it is relearning an old habit again. For small children it is learning something brand new -- for the first time.
One of the inadvertent consequences of hunkering down during the COVID time has been depriving our children of a significant portion of their lives, specifically the flourishing of their faith through their hearing of the Lord's Word and the experience of their place within the great assembly. The Church may lose more than we expected as over the past year and continuing in this new year some of our people think they are doing their best parental duties by shielding their children from a virus -- no matter the consequences in other aspects of their lives.
I would love to believe that these children are still enjoying lessons from the Scriptures, their parents are still teaching them to pray and praying with them, and they are practicing the songs of the liturgy and great hymns of the faith. I would love to believe it but this parent admitted their record has been spotty. Working from home, watching over small children at the same time, and trying to care for the household do not leave much time and energy for teaching the faith. Especially when the world around you has conditioned you to believe that the most urgent threat is protecting their lives and everything else is either non-essential or it can wait.
While I still long for the day to see them return, I have learned that many of them will not be back. Their catechesis and faith have been tested against the backdrop of mortal fear over a year and it is hard to find time or room for Jesus who has purchased and won them eternal life when you are trying to get them through the next 24 hours safely. . .