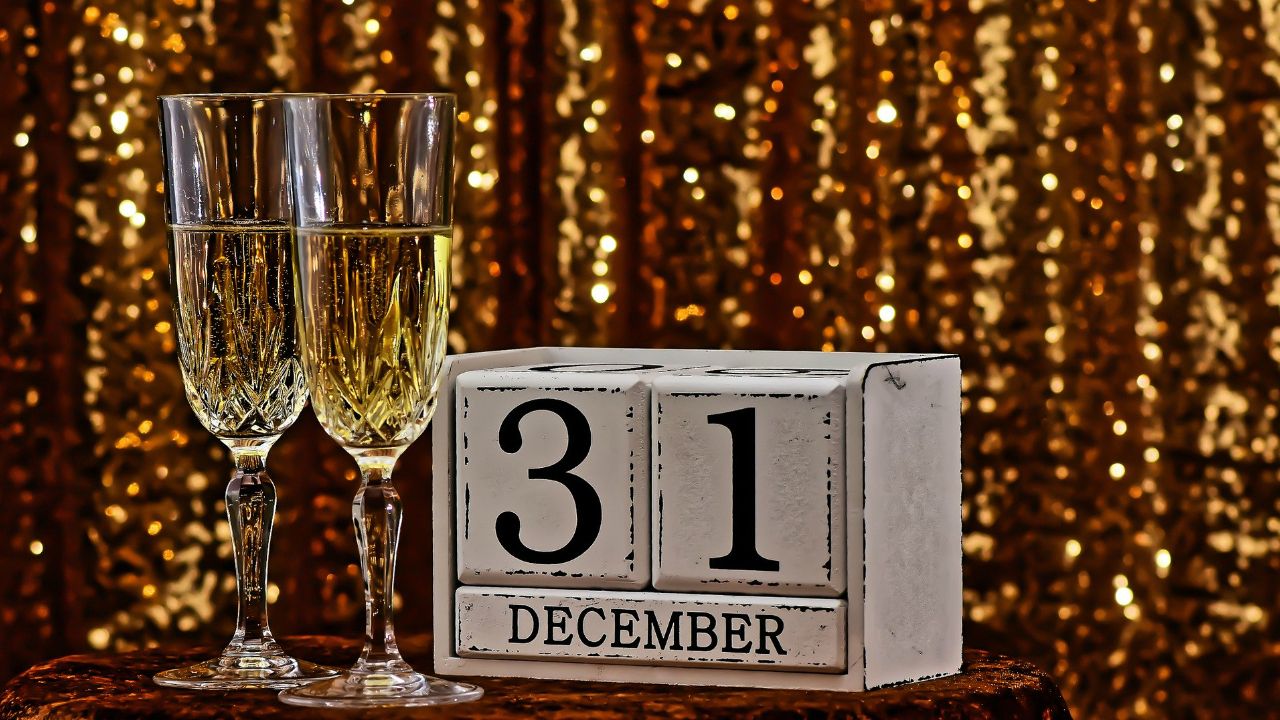 Auld Lang Syne is not a song of the Church. Though the world is ready to turn back the clock (except perhaps in the face of this year), we who are in Christ are not a people who look backwards. We look forwards. Instead of trying to recapture a moment in the memory of our past, we anticipate the future prepared for us, enjoying a foretaste of the feast to come right here and right now. It only serves whet our appetites for that future God has prepared for those who love Him.
We welcome the new year not because we want a new beginning or because we think that this year may be better than the year now ending. No, indeed, this has nothing to do with how good or bad the times have been or our judgment about the next year. It is about time which is marching toward the future God has prepare for it. We are not closing a door so much as we are looking forward to the new door Christ has opened by His resurrection from the dead.
Nostalgia is great. I love antique stores and walking through flea markets with its many things to refresh my memories. But the Church does not rehearse the story of Christ, beginning with the prophets to its completion in the death and resurrection, for nostalgia. We repeat the Church Year and the story of the prophetic message fulfilled in Christ because it is the story of our brand new future. We were not born again to the same old life when we were baptized. We were made new. As. St. Paul reminds us -- we are not who we were but have been made new. As St. John reminds us, what shall be is not yet fully revealed but we live to this future by faith.
So we do not gather as the sad saying goodbye to something we want to hold onto. No, we are looking toward the future and directed to the new life which we have already but which is not yet complete in us. We do not sing into our bear the regrets of our yesterdays. Instead, we are relieved of that sinful past through the forgiveness of our sins. We do not feast upon a remembrance meal that attempts to hold to a fading memory or moment. Instead, we are fed the bread of heaven and the cup of salvation that is the foretaste of the eternal to come. That is the focus of our New Year's Eve services. We rejoice in the memory of God's mercies and in the future those mercies have made possible.

Now greet the swiftly changing year
With joy and penitence sincere.
Rejoice! Rejoice! With thanks embrace
Another year of grace.

Remember now the Son of God
And how He shed His infant blood.
Rejoice! Rejoice! With thanks embrace
Another year of grace.

This Jesus came to end sin's war;
This Name of names for us He bore.
Rejoice! Rejoice! With thanks embrace
Another year of grace.

His love abundant far exceeds
The volume of a whole year's needs.
Rejoice! Rejoice! With thanks embrace
Another year of grace.

With Him as Lord to lead our way
In want and in prosperity,
What need we fear in earth or space
In this new year of grace!

"All glory be to God on high,
And peace on earth!" the angels cry.
Rejoice! Rejoice! With thanks embrace
Another year of grace.

God, Father, Son, and Spirit, hear!
To all our pleas incline Your ear;
Upon our lives rich blessing trace
In this new year of grace.